4.1.- JOB TRACKING SYSTEM
Each task or pipeline job that is submitted to the server will be recorded in the Job tracking system that is a submission history view (Fig.45) where the user can see the status of the job as well as other log and track information. To track the job from the main menu, select [ Pipeline Job → Submission History ]. The new interface will be divided into three windows:
The top window shows all job/pipeline records submitted to the server.
The middle window shows all track information for the selected job record.
The bottom window shows the log file (stdout and stderr) for the executing jobs.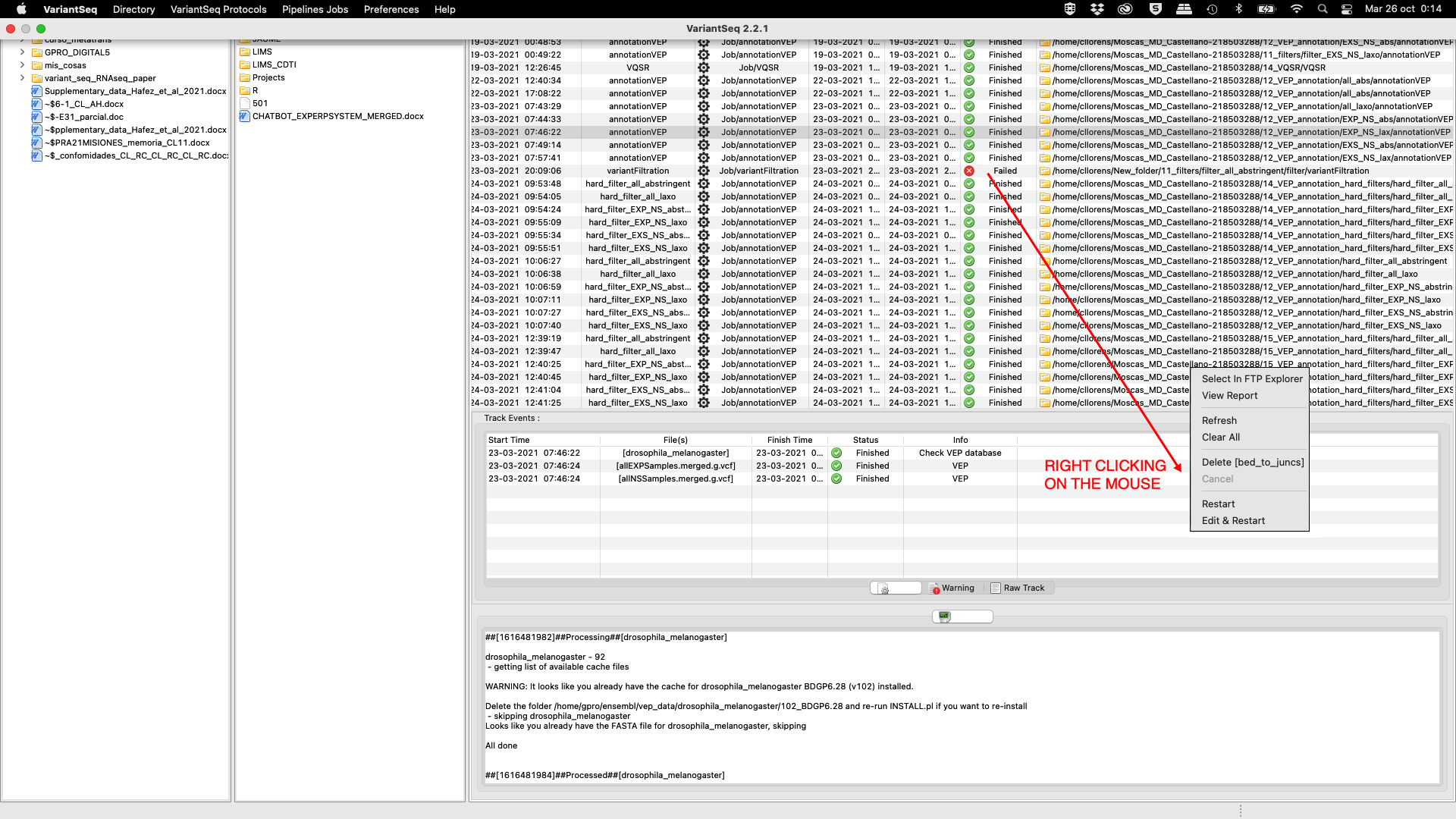 The historical is periodically updated. By right clicking with the mouse on the history records the users can do the following:
[Select in FTP Explorer ]: open/select result/output folder in the FTP Browser.
[View in FTP explorer]: see the log file with the details of the process run
[Refresh]: manual refresh of the History records
[ Delete ]: delete a selected record from the history.This only deletes the record and cached log and track information. The original files and results are kept on the server and can only be deleted from the server directly or from the FTP Browser.
[ Restart ]: run the analysis again with the same input data options and parameters used in the previous analysis
[ Edit & Restart ]: run the analysis again but allowing the user to access the interface of the used CLI tool to edit or modify any input data, option or parameter
In case of a job failure, an error and warning message will be added to the Track events. Other possible errors generated by different jobs will also be highlighted in red in the Log File.
To track or view the status of a job, select "Pipelines Job→Submission History" from the main menue.